Great things can happen on a particular date -
take July 18th, JoJo's birthday, for example -
This week you'll hear Walk On and Early from
July 18, 1995 at Bohemia Music in Billings, Montana.
Then you'll hear a band named
Sherman
play All Along the Watchtower from 7/18/01 (actually it was about 3 am on the 19th but who's counting?) at Wetlands in New York City.
This song features Dave Schools on bass and vocals and JoJo Herman on keyboards. Sherman Ewing is the front man for this band and is an old friend of JoJo's. In fact, JoJo played in Sherman and the Bureaucrats in college.
It is interesting to note that this performance of All Along the Watchtower occurs just a few days before Widespread Panic debuted the song as part of their repertoire.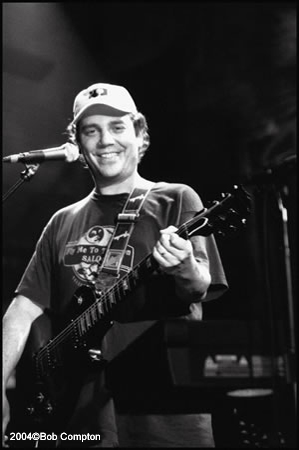 Get the cast here:
Everyday Companion Podcast #5