I've been obsessively downloading and listening to as much of the recent Jimmy Herring Widespread as I can possibly get my hands on. The recent House of Blues run in Orlando looked like a series of smokers and from what I've been able to hear the setlists don't lie!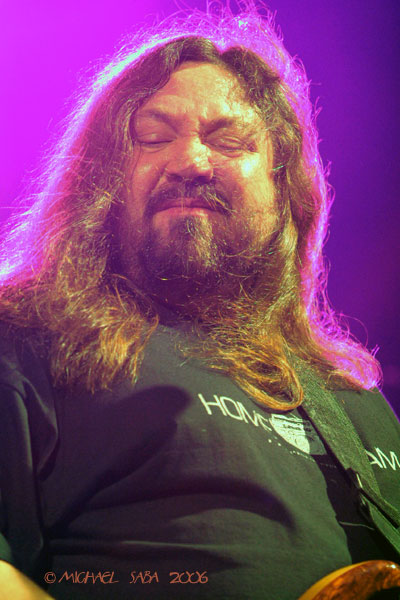 David Schools, Macon 10/7/06, photo by Michael Saba
There were so many highlights that I found myself with more material than one Cast could contain - so it has been extended to an hour! The band is by no means playing perfectly, but they sure are taking chances and letting the music play the band.
Highlights in this cast include:
C. Brown with Jimmy Herring on Acoustic guitar
the Barstools is the first with Jimmy
the Hatfield rap is freaky
and JB continues his antics during the Fishwater
Finally - what can I say about Little Wing?!!
Let me know what you think about the Cast by clicking 'Comment' below!
THANKS for listening!
October 9, 2006
This Part of Town >
Contentment Blues
October 10, 2006
C. Brown
Radio Child >
Barstools and Dreamers
October 11, 2006
Hatfield >
Fishwater
October 7, 2006
Macon, GA
Little Wing
Get the cast here:
Everyday Companion Podcast #23
Click here to subscribe through iTunes.