9/14/06 Radio City Music Hall
Rebirtha
Arlene
4/18/92 Catalyst, Santa Cruz, CA
Dog Song >
Stop Go
E: Space is the Place Jam >
Travelin Light
Big thanks this week to the folks at Digitalpanic.org and
BENNETT SCHWARTZ!
Bennett, otherwise known as Coloartist, taped the Thursday night show and had it posted to digitalpanic.org for bittorrent download by 2:30 EST! As of midnight on Friday night over 1,200 people had downloaded this show!
Thanks Bennett for working so hard for us fans. After hearing this I have no doubt we are in for a WILD tour!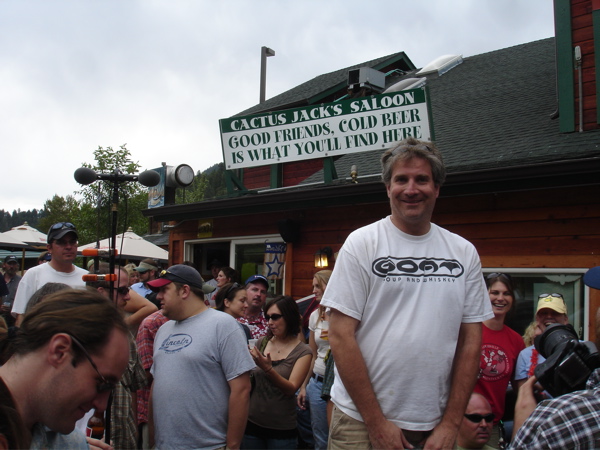 Bennett Schwartz, Outformation, Cactus Jack's, Evergreen, CO August 20, 2006
Get the cast here:
Everyday Companion Podcast #19
Click here to subscribe through iTunes.